Roberta S. Del Campo, MD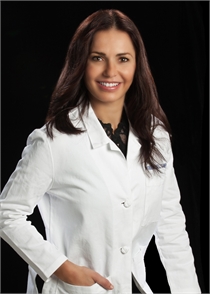 Dr. Roberta Del Campo is a Board Certified Dermatologist who specializes in cosmetic dermatology and skin cancer treatments. She received her medical degree from Boston University School of Medicine, where she graduated Magna Cum Laude.
Following medical school she completed her internal medicine internship at Mount Sinai hospital on Miami Beach. She then completed her dermatology residency at the University of Michigan, one of the top five dermatology programs in the country. As she was particularly interested in the world of aesthetics, she continued her training by completing a fellowship in Cosmetic Dermatology and Laser treatments in Ann Arbor.
In addition to practicing in the Miami area, she is also involved in dermatologic research and various dermatologic organizations. To date, she has published more than a dozen articles in her specialty and currently serves as a consultant and trainer for aesthetic companies.
Dr. Del Campo is currently seeing patients:

Monday & Thursday 9:00a-3:00p
Wednesday 9:00a-12:00p & 1:00p-4:00p
Friday 9:00a-1:00p

She also sees patients at the Faena Spa on Tuesdays 10:00a-5:00p.

Please call for availability and to schedule an appointment with Dr. Del Campo.