ThermiTight and ThermiSmooth
ThermiTight and ThermiSmooth reduce wrinkles and tighten skin by using radiofrequency energy to target the inner layer of skin. ThermiTight helps to tighten loose skin while ThermiSmooth can be used to smooth fine lines and wrinkles around the eyes, nose, and mouth. The dermatologists at South Beach Dermatology proudly offer this latest technology to patients in the Miami Beach area.


ThermiTight for Skin Laxity
ThermiTight is a non-invasive skin tightening procedure to help with trouble spots such as the lower face and jowls, neck, knees, and arms. The ThermiRF system is used with a tiny SmartTip thermal probe and is inserted under the skin at the problem area. When skin is heated to a high enough temperature, collagen is produced which smooths and tightens the skin in the treated areas. Technology in the ThermiRF device allows the dermatologists at South Beach Dermatology to monitor external temperatures to ensure successful results while maintaining safe temperatures for the patient's skin.

Miami Beach-area patients can achieve successful and lasting results with ThermiRF ThermiTIght for skin tightening. Benefits of ThermiRF over surgical or invasive skin tightening procedures include:
No surgery required
Minimal discomfort
Minimal risk of injury
Little to no downtime
Safe for all skin types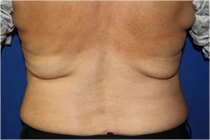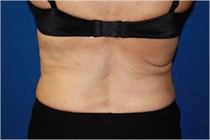 The above images of liposuction and ThermiRF. The patient's left side has been treated with ThermiRF. The right side has been treated with liposuction. The skin is smoother and tighter on the left, after treatment with ThermiRF, when compared to liposuction.

Most patients are able to resume normal daily activities following the ThermiTight procedure. Treatment length may vary, but typically doesn't exceed 60 minutes and side effects are minimal, with the most typical being mild swelling that diminishes soon after the procedure.


ThermiSmooth for Fine Lines and Wrinkles
ThermiSmooth is a non-invasive solution for patients searching for a successful wrinkle reduction procedure. ThermiSmooth can provide Miami-area patients with precise, fast results in diminishing the look of fine lines and wrinkles around the mouth, eyes, and forehead. The ThermiSmooth ThermiRF system heats up the surface of the skin, which allows the body to create more collagen in the applied areas. Several treatments may be necessary. ThermiSmooth is non-invasive and gives patients the ability to resume normal activities after treatments.
Photos courtesy of Thermi.com
Before and Afters
Before
After
Before
After
Before
After